Brawl Stars Gamestars: national qualifiers results and International Group Stage draw
Brawl Stars Gamestars League International Group Stage matches will kick off on April 19, which means it's time to talk about the format and show the teams' seeding.
From March 10 till April 11, the best teams from Europe and the Middle East were fighting in 9 national qualifiers and 3 Wild Card tournaments. A total of 1038 teams took part in the first season of Brawl Stars Gamestars League.
For the first round of the International Group Stage, the winners of the national qualifiers and winners of three Wild Card tournaments, the total of 32 strongest Brawl Stars teams in Europe, were seeded into 8 groups of 4 teams each. The winner of each group will advance directly to the International final, while the 2nd and 3rd places will go to the second round of the international group stage.
The first round of the Brawl Stars Gamestars International Group Stage draw:
Brawl Stars Gamestars International group stage matches will be shown live on the league's official YouTube channels:
Gamestars channels:
English:
Russian:
Community casters:
Polish: Panda Gaming
Turkish:
Russian:
Arabic: XD GAMES
French: Alexandre PREVOT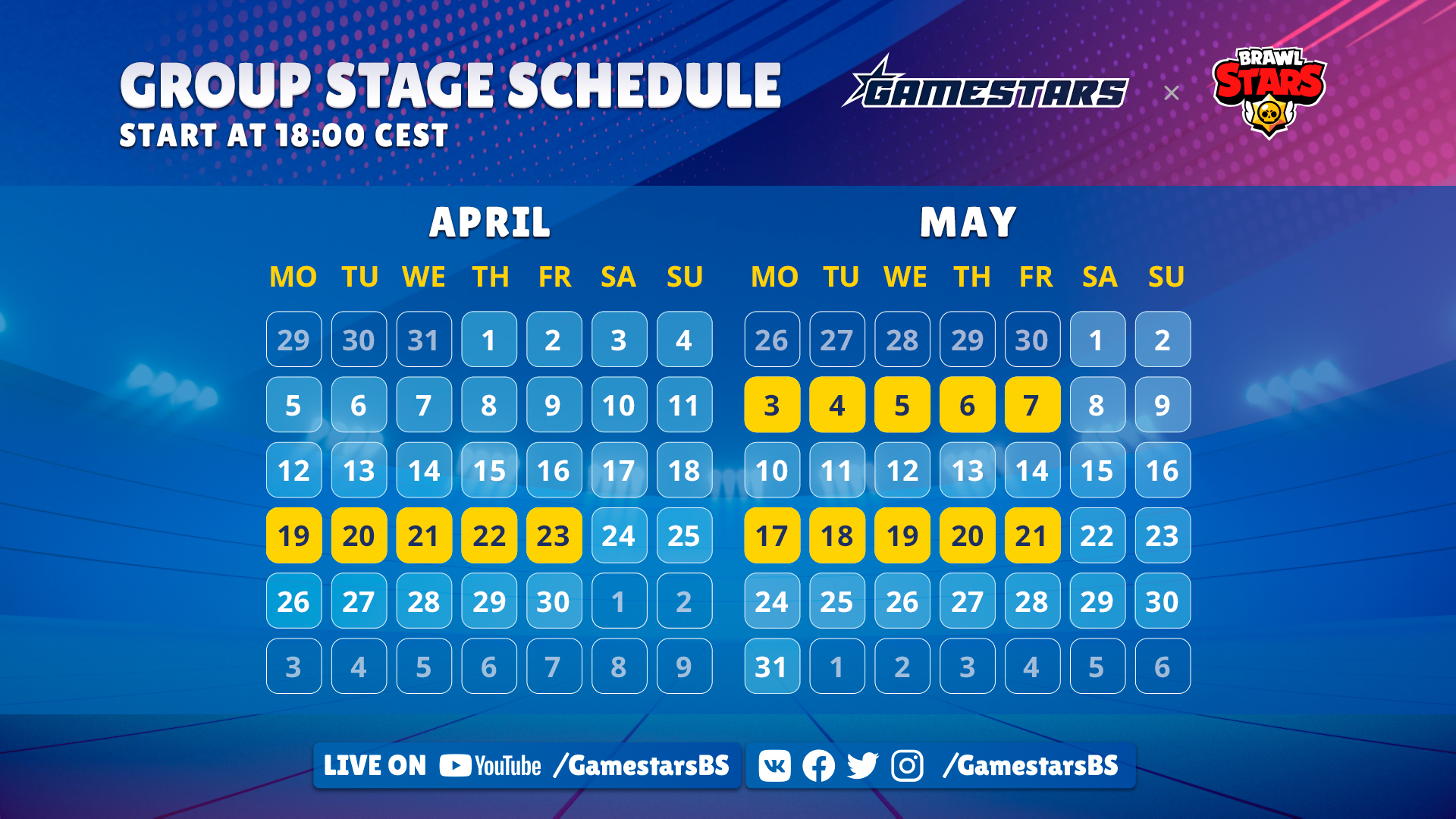 Follow Brawl Stars Gamestars updates on our social media: