XO Free Agents won the first season of Brawl Stars Gamestars League
A trio of XO Free Agents took first place in first season of the Brawl Stars Gamestars League and received the lion's share of the $30,000 total prize pool.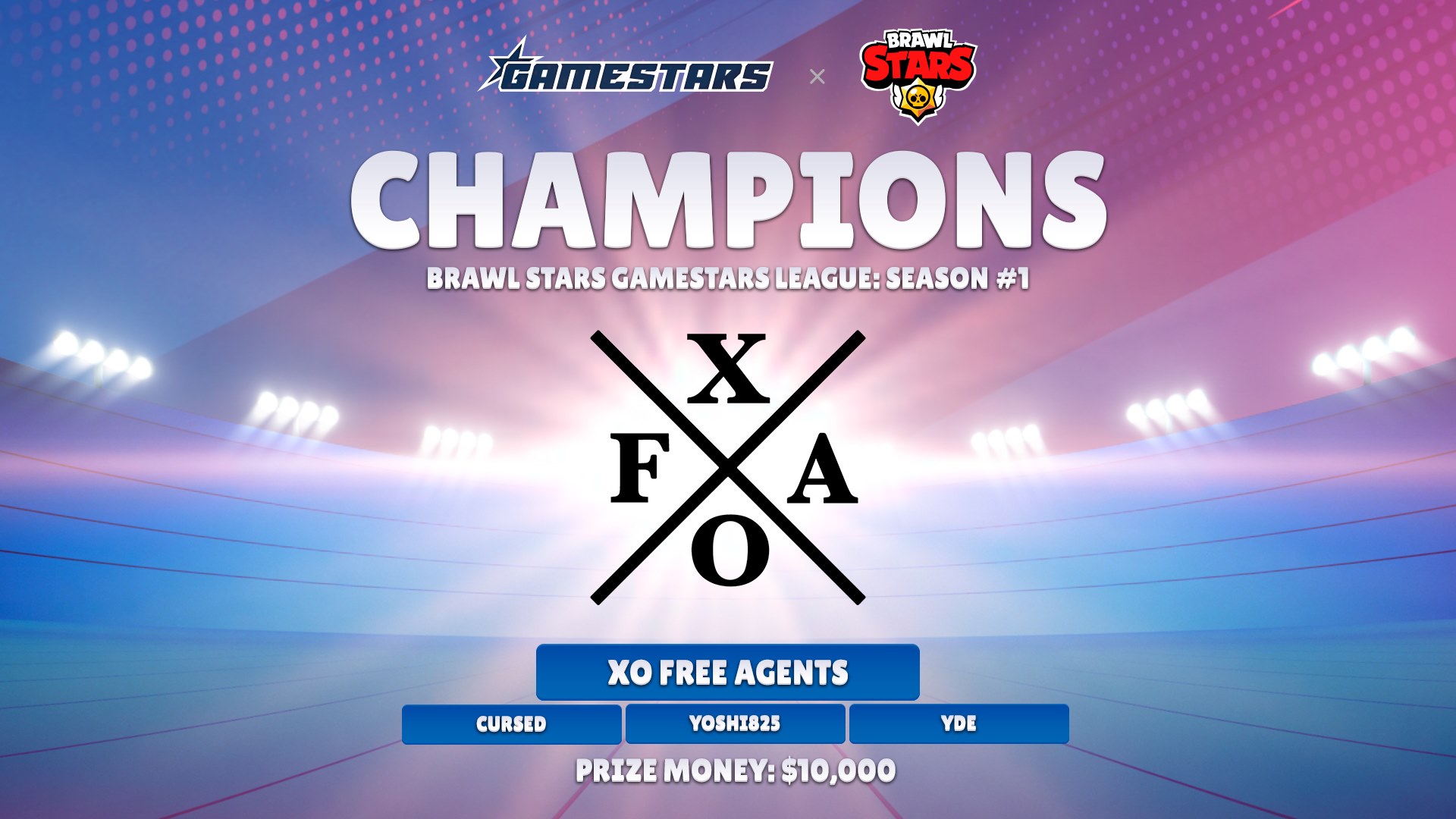 In the group stage, the XO Free Agents team proved themselves as a strong competitor. In the playoffs, the team has won every match, overcoming two teams from Germany and AC Milan QLASH in the Grand Final with a score of 3:1.
All the participants of the Brawl Stars Gamestars League who entered the top-16 received their share of the prize pool. The prize pool distribution is below:
• 1 place - $10,000 - XO Free Agents
• 2 place - $5,600 - AC Milan QLASH
• 3-4 place - $2,400 - SK Gaming, Reply Totem
• 5-8 place - $1,200 - BIG, F/A Kozaki, ZeroZone Spain, NaVi
• 9-12 place - $800 - Noble elite, Tea Drinkers, Blood diamond russia, 3t gaming
• 13-16 place - $800 - Team Activium, Bojo's barmy army, Unima Gaming CIS, Mood Gaming
Follow Brawl Stars Gamestars updates on our socials: